WELCOME TO CATSBURY PARK CAT CAFE & TEA HOUSE Catsbury Park Cat Cafe and Tea Lounge is owned and operated
by Catsbury Park Inc., a 501(c)3 non-profit corporation
Follow us on Instagram and Facebook to stay updated on our latest happenings. While you're here feel free to check out our merchandise or consider making a donation to help offset the costs of caring for our resident cats. We hope you come visit us soon.

FunNewJersey.com has rated us a "Top Rainy Day Activity" in New Jersey! CLICK HERE to read the article!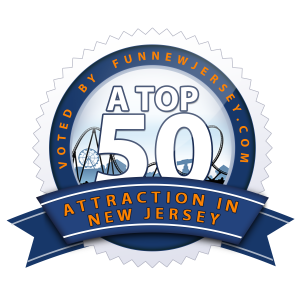 CATSBURY PARK CAT CONVENTION
The Catsbury Park Cat Convention is the East Coast's Premiere Cat Convention, bringing lovers of all things feline to the historic Asbury Park Boardwalk. We are proud to feature some of the most amazing guest cats, speakers, vendors ever assembled under one roof. We will also be organizing many seminars about rescue, kitten care, TNR, and more causes close to the feline loving heart.
Be sure to follow along on the Official Website, Instagram & Facebook!